The True PORELESS Experience! Meet Aztec Secret - Indian Healing Clay Mask
*This post contains affiliate links which means I receive a commission if you click on a link and make a purchase. Please also see my Affiliate Disclaimer here.
Porelessness from the Ancients
Occam's razor states that all things being equal, the simplest explanation tends to be the right one. This holds true in the cosmetic industry too. Tell me if this sounds familiar. You wake up and look in the mirror and your face looks like the northern rim of the Grand Canyon. Right!?! Pores, necessary but so very annoying when you want your skin, and hence, your foundation to look as smooth as glass.
To combat this, we fill our faces with a time consuming cocktail of pore strips and primers, etc. Well, I've got something for you my dear, a simple one ingredient clay mask that is old as dirt. The Aztec Secret - Indian Healing Clay Mask. This is 100% Natural Calcium Bentonite Clay mask.
There are no other fillers or additives. The plastic jar packaging contains 1 pound of clay @ under $10.00! You can either mix with water or unfiltered organic apple cider vinegar. I like Bragg Organic Apple Cider Vinegar.
Pro tip: Apple Cider Vinegar make a great ph balancing toner. Just make sure you dilute with water! This is very acidic. Mix 3 parts water to one part ACV and swipe across your face with a cotton ball after cleansing.
What if you have sensitive skin?
If you have more sensitive skin, I would suggest to start by with mixing the clay with water. Because of the nature of the clay, only use a non-metal bowl and spoon to mix. Stir the mixture until you have the consistency of a smooth paste and then apply to your face. Apply 1/4 inch to 1/2 inch thick and let dry for 5-10 minutes. You will notice a pulsating and tightening feeling. Before you rinse off, it helps to move your face a bit to crack the mask some and then rinse with warm water.
Pro tip: I prefer to rinse into a separate bowl and dump the contents outside. Because this product is 100% clay mud, you may not want it to get into your pipes.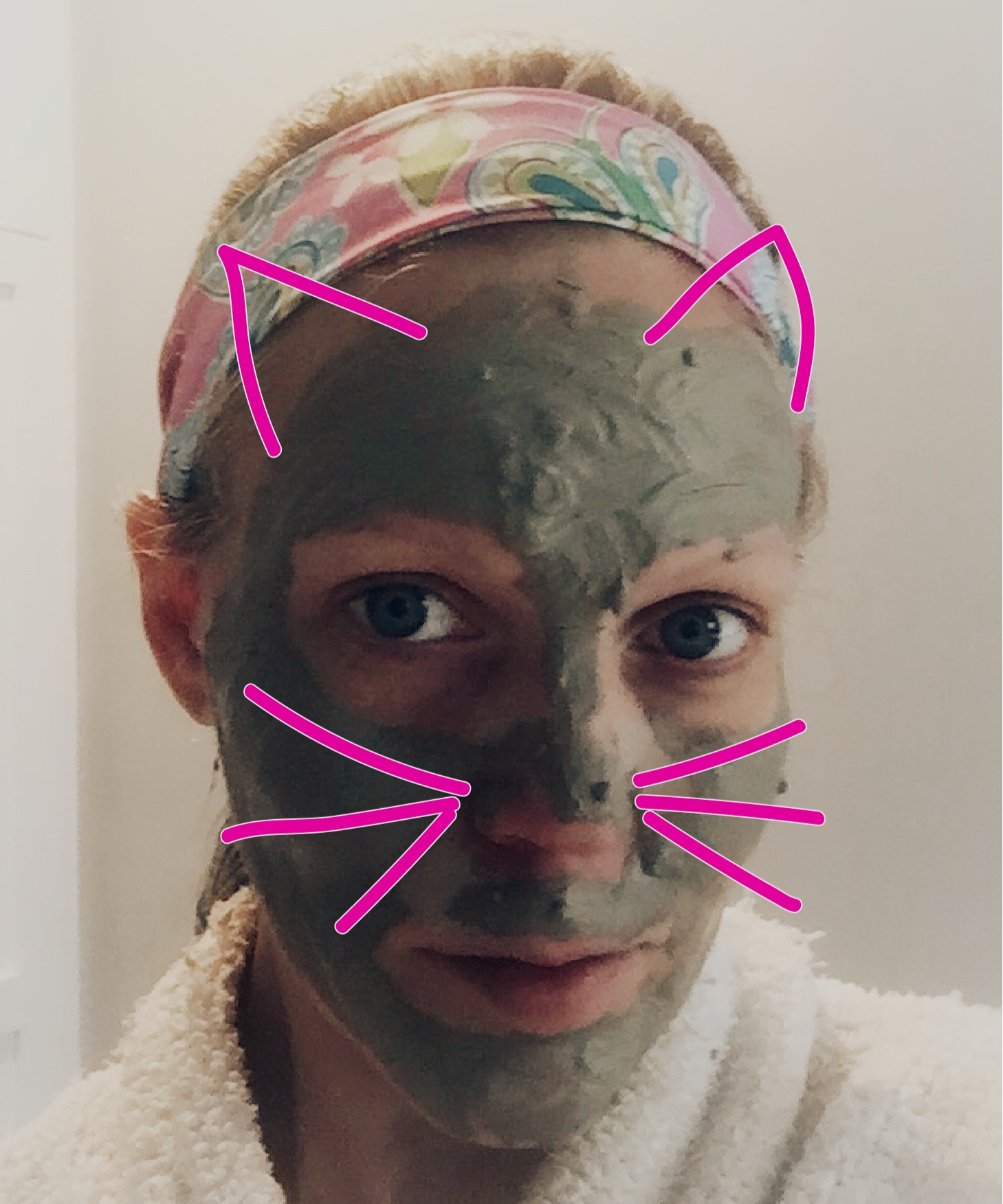 After rinsing, you will probably notice that your skin feels incredibly smooth and your pores have been refined. This mask is like a vacuum. And as far as I'm concerned, a $10.00 vacuum for your pores is pretty much the gift that keeps on giving. Follow with a gentle toner to remove any excess product and a moisturizer. Your skin will love you for it. Aztec Secret is one of the best pore cleansing masks out there because of its simplicity. Only one ingredient. And that ingredient is a good one. Doing a quick Google search for Bentonite Clay and you will see how many skincare products incorporate it into their formulations, such as the newest from GLAMGLOW, but a fraction of the price.
I hope this works for you as well as it worked for me!